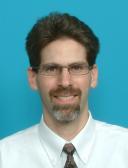 Ralph L. ROSE
Associate Professor (准教授)
Faculty of Science and Engineering
Waseda University
Contact info:
Center for English Language Education in Science and Engineering
Faculty of Science and Engineering
Waseda University
3-4-1 Ohkubo, Shinjuku-ku, Tokyo 169-8555 Japan
E-mail:


Curriculum Vita: (pdf)
Research Interests
Discourse Pragmatics (esp., filled pauses)
Hesitation Phenomena in second language development
Psycholinguistic and Computational Models of Discourse
Development
Feedbacker online peer feedback tool
Drupal-based web site development
Teaching
English as a Foreign Language: Communication Strategies, Discussion, Academic Reading and Writing
Linguistics: English linguistics, Phonetics & Phonology; Psycholinguistics
Personal
Hiroshima, Miyajima, and okonomi-yaki
Haiku
Remember then: there is only one time that is important - Now! It is the most important time because it is the only time when we have any power. The most necessary man is he with whom you are, for no man knows whether he will ever have dealings with any one else: and the most important affair is, to do him good, because for that purpose alone was man sent into this life!

- Leo Tolstoy, "The Three Questions"